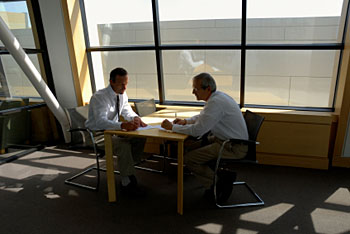 Small Business Consulting…the backbone of all the services we offer.

The world of business is rough. No one you deal with will try to help you earn more money; your suppliers want to charge you more, your employees want raises, the government wants their cut, and the list goes on. DiFilippo & Company is the exception! We assist in the interpretation of your financial records to help improve your profitability and achieve your goals. We help you analyze your expenses to control unnecessary expenses, to avoid costly money leaks and suggest new or alternative procedures to uncover additional opportunities. In essence, our services will help you run a more efficient business.
A personal discussion of your financial statements or other business matters is available on a regular basis…we are as close as your phone, and our door is open.